The small city of Hoboken, New Jersey, often referred to as the "Mile Square City," is filled with beautiful row houses. The colors at sunset are stunning.
Hoboken is located just across the Hudson River from Manhattan. Hoboken and Jersey City are often nicknamed the "sixth boroughs" of New York City.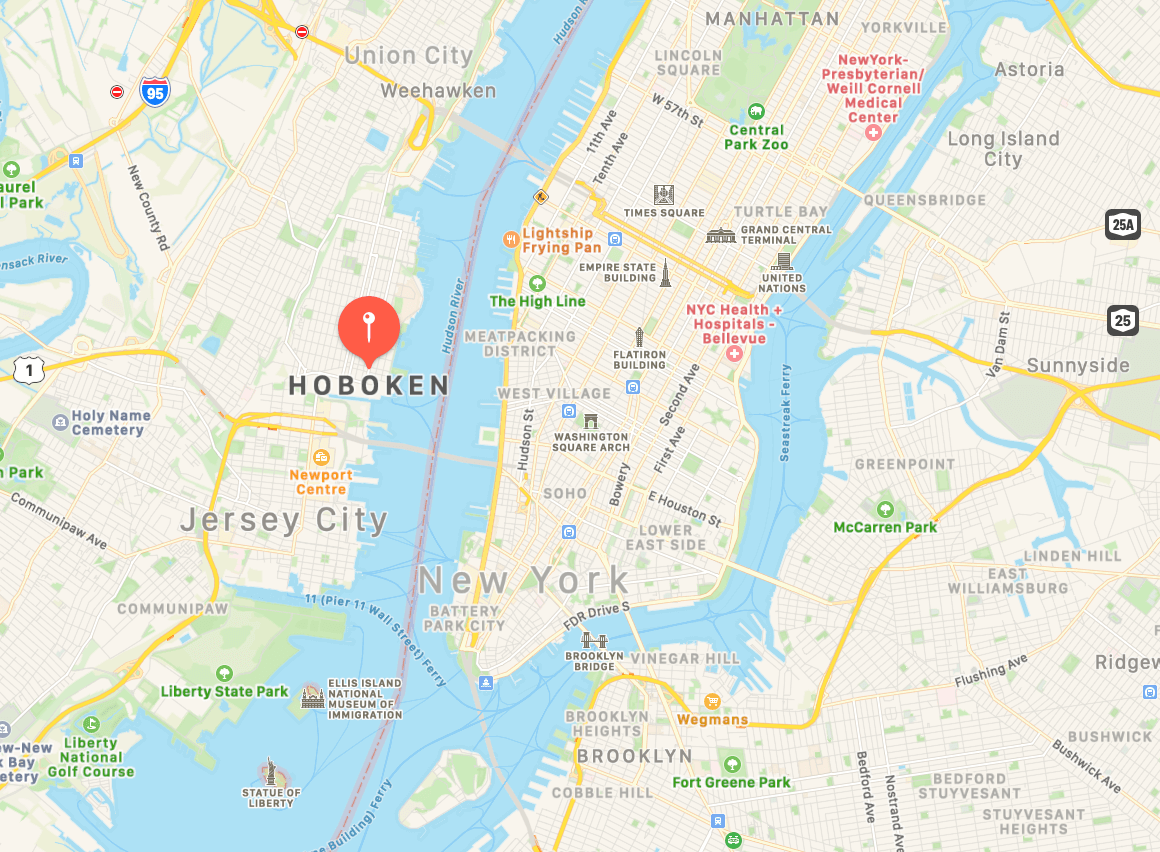 It offers fantastic views of the island.
Hoboken was first settled as part of the Pavonia, New Netherland colony in the 17th century. During the early 19th century the city was developed by Colonel John Stevens, first as a resort and later as a residential neighborhood. Originally part of Bergen Township and later North Bergen Township, it became a separate township in 1849 and was incorporated as a city in 1855.
Hoboken is the location of the first recorded game of baseball and of the Stevens Institute of Technology, one of the oldest technological universities in the United States. It is also known as the birthplace and hometown of Frank Sinatra; various streets and parks in the city have been named after him.
Washington St, Hoboken
By Alexander Grebenyuk, All Rights Reserved
</div> –>
The city is beautiful during the day and night.