Pulse for macOS allows you to view logs shared from other devices comfortably on a big screen. You can find the latest build in the GitHub release.
Pulse for macOS is an "entry-level" app. Make sure to check out Pulse Pro which is a professional macOS app that allows you to view logs in real-time and has a ton of other powerful features.
Screenshots #
Console #
View all your logs and messages at the same time.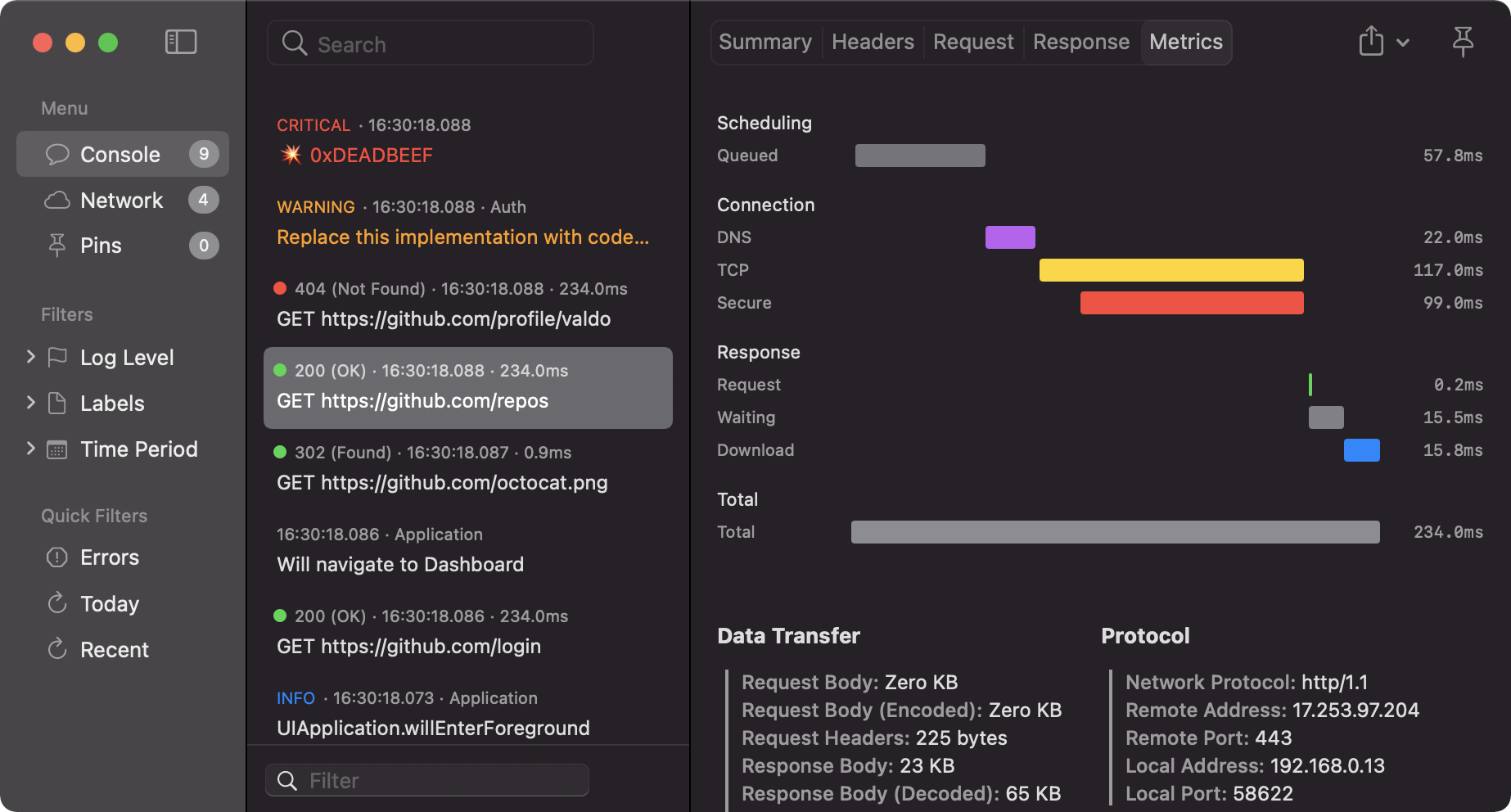 Welcome Screen #
Shows recently open documents.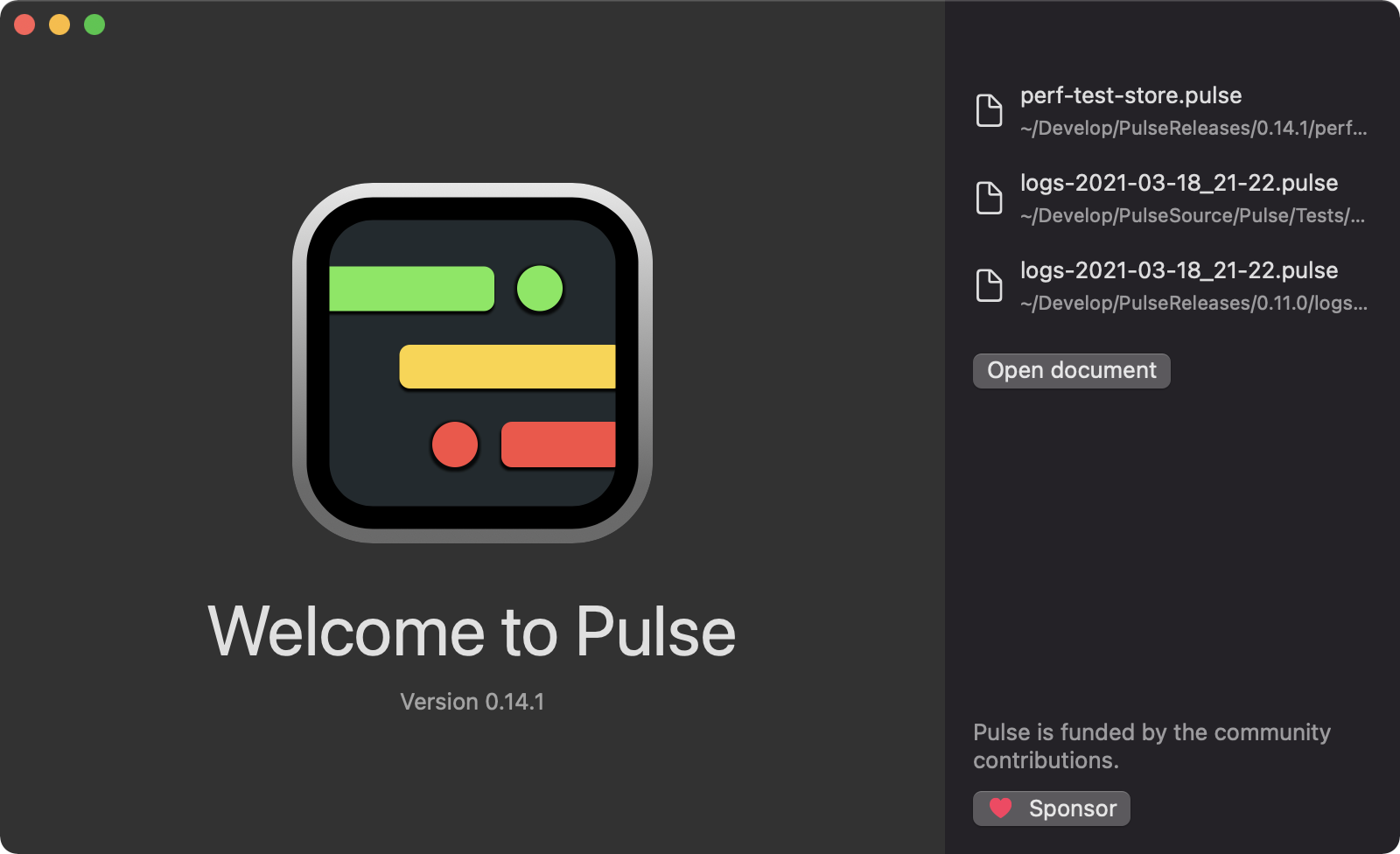 Message Details #
View message details. Search text and jump between matches (supports regex). Double-tap to open the details in a separate window.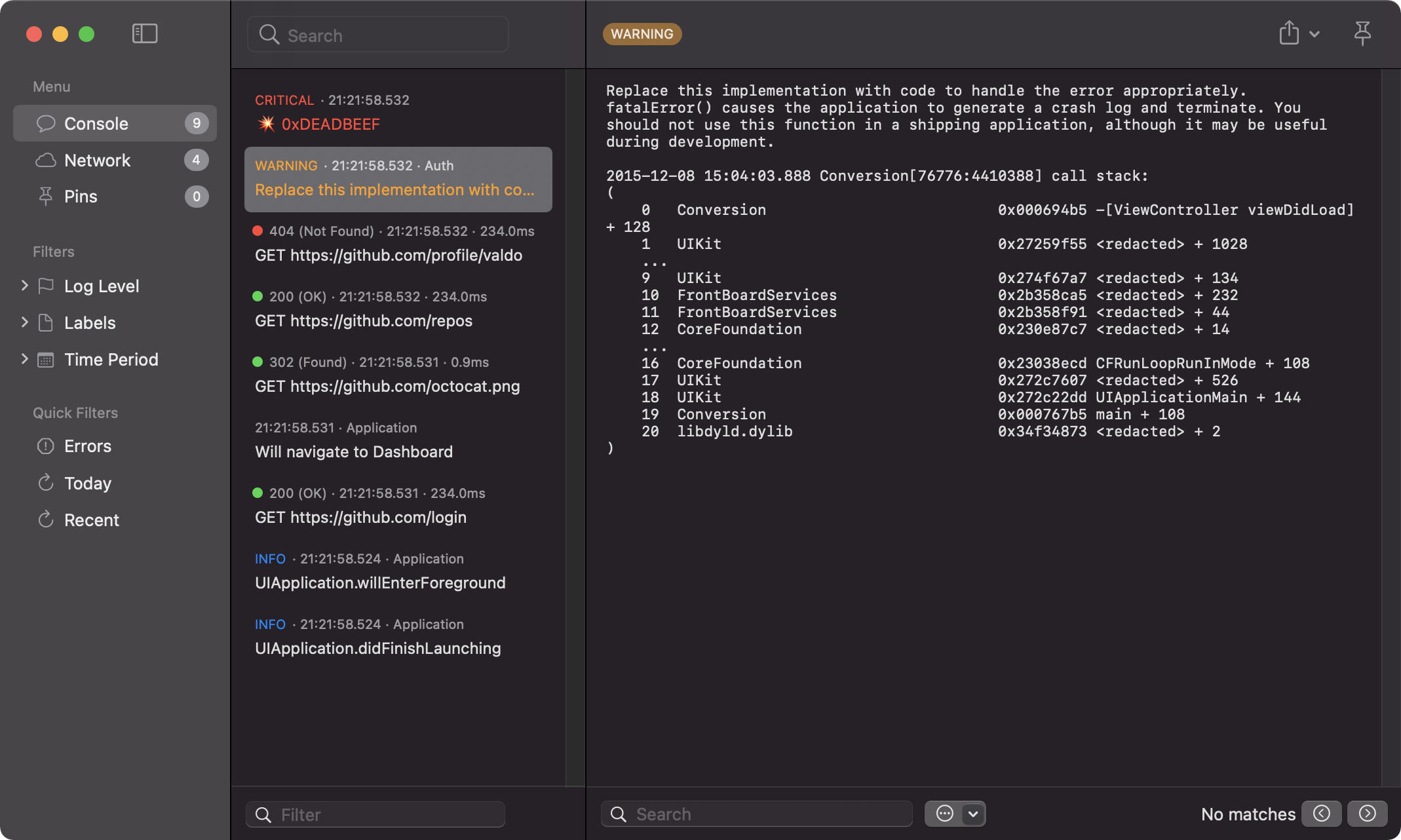 Network Request Summary #
View the request summary, including tranfer size, timing, and more.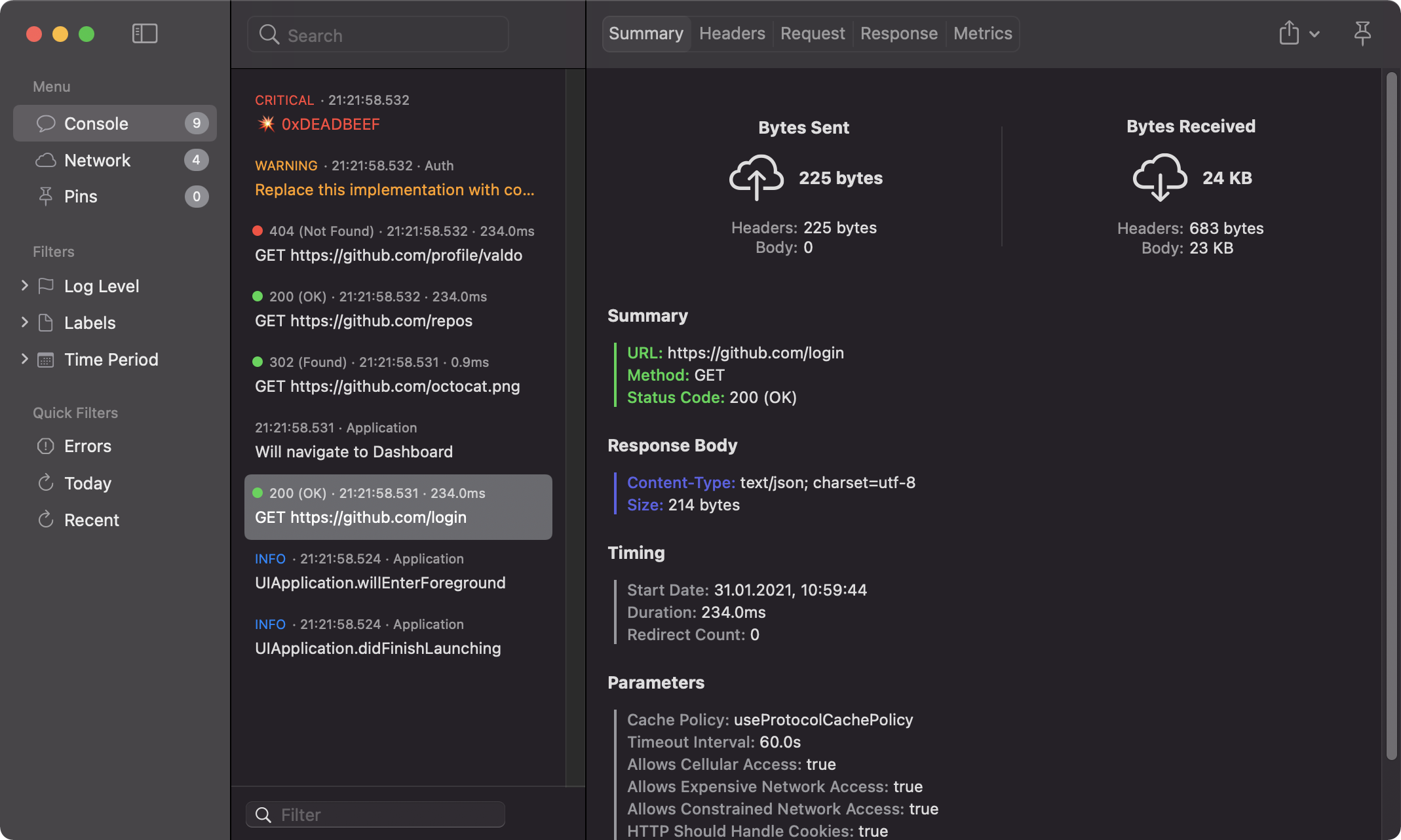 Network Request Headers #
View all request and response headers.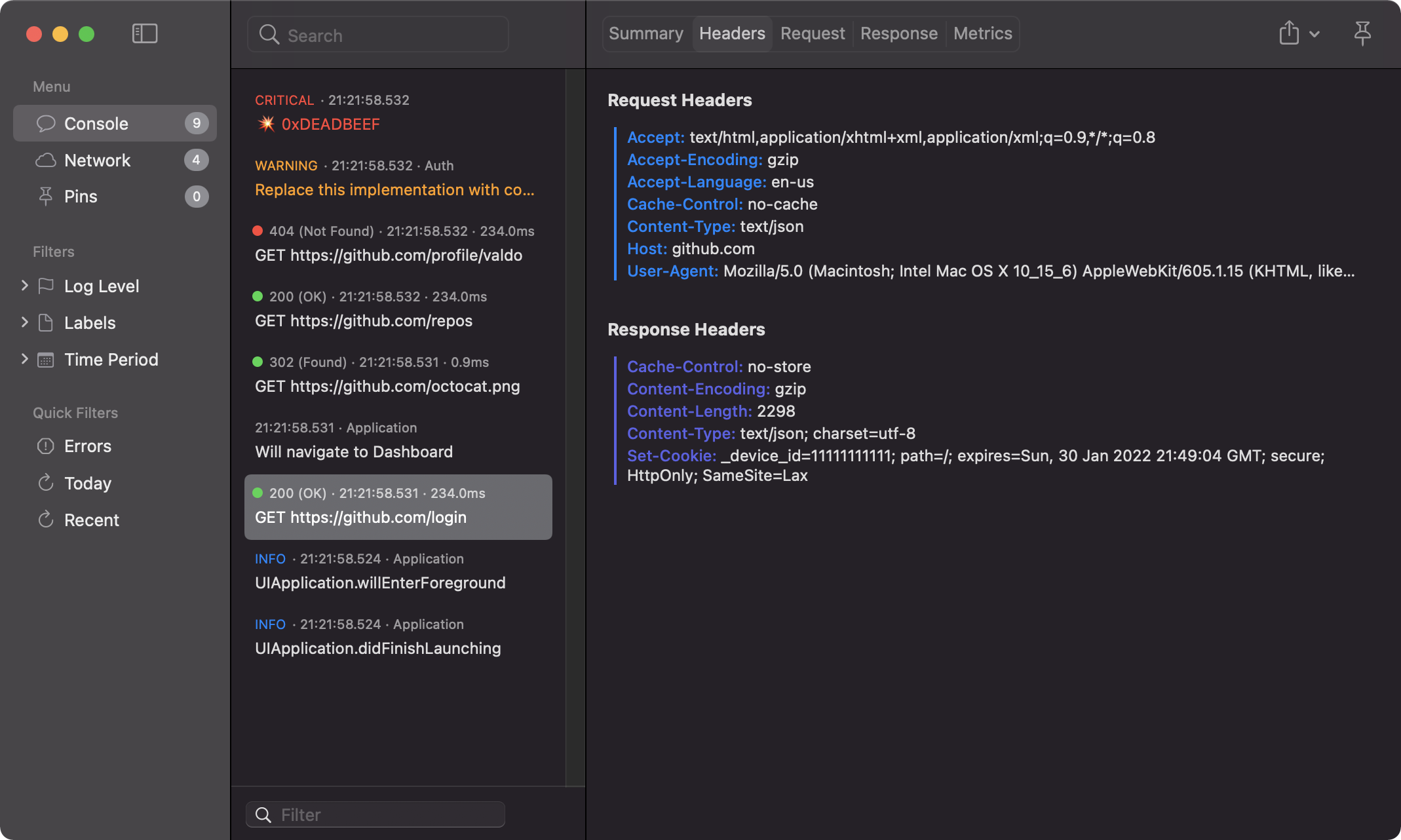 Network Request Metrics #
View metrics collected using URLSession delegate.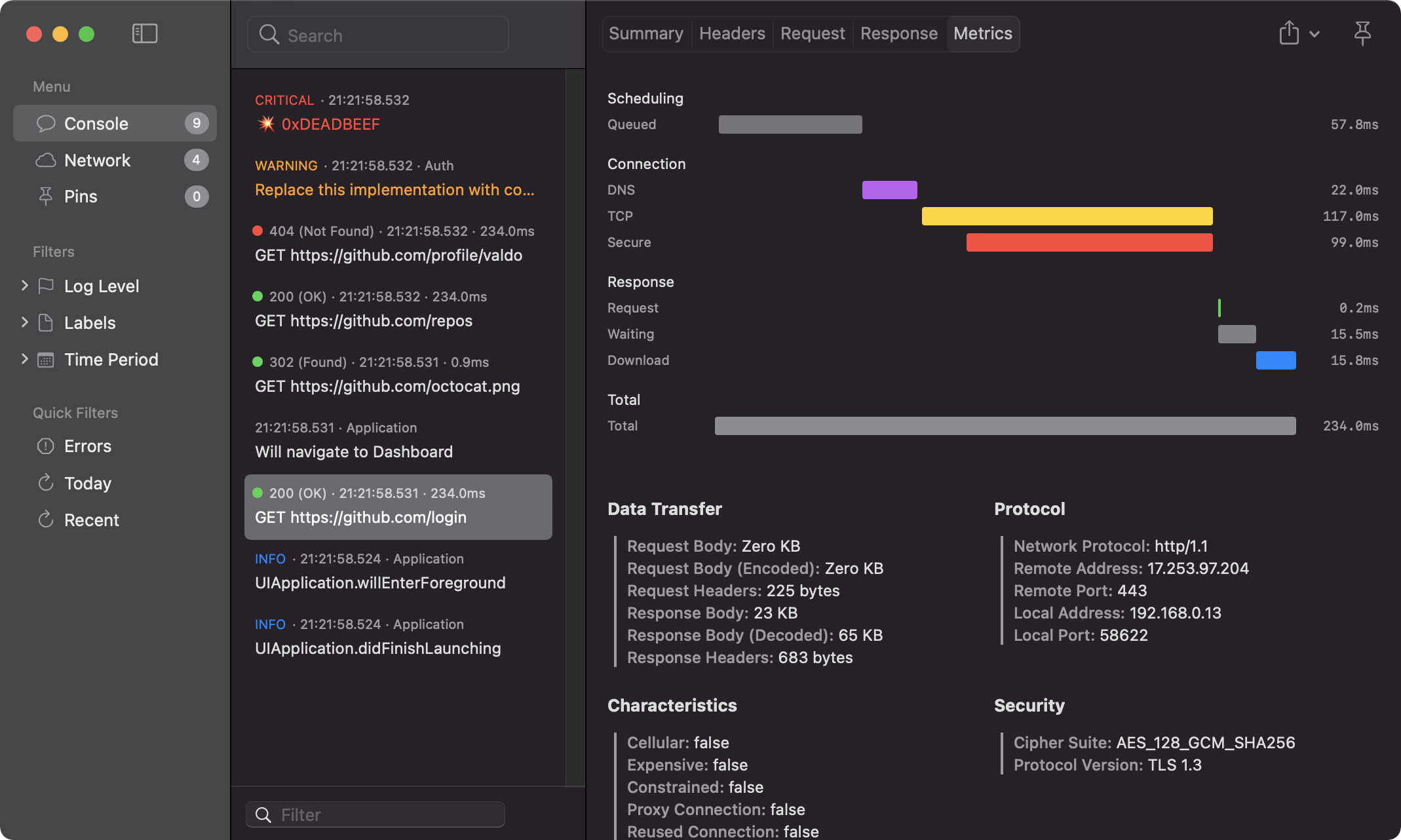 Network Response Image #
Response details view supports multiple data types, including images.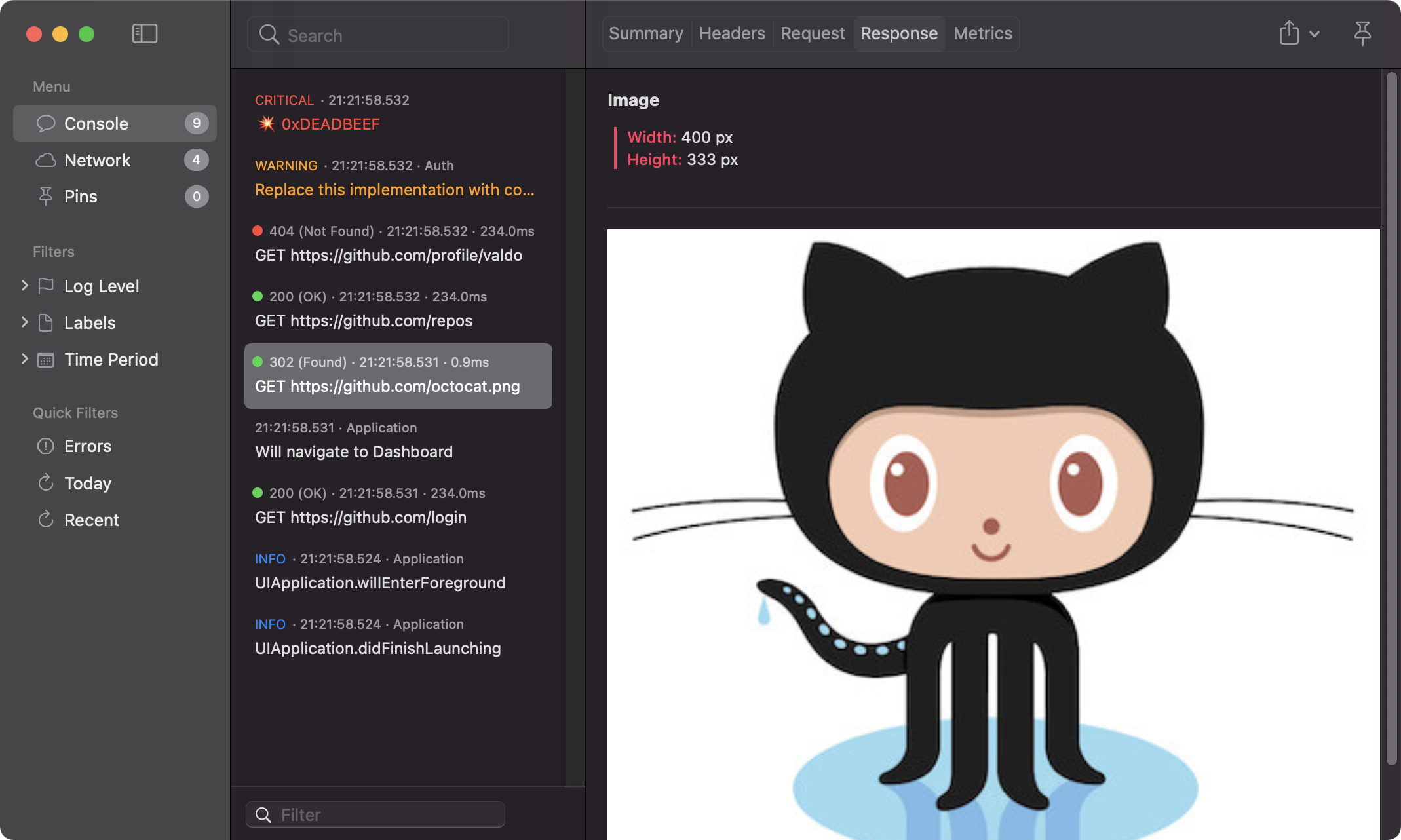 Network Response JSON #
The response viewer displays pretty-printed and highlighted JSON.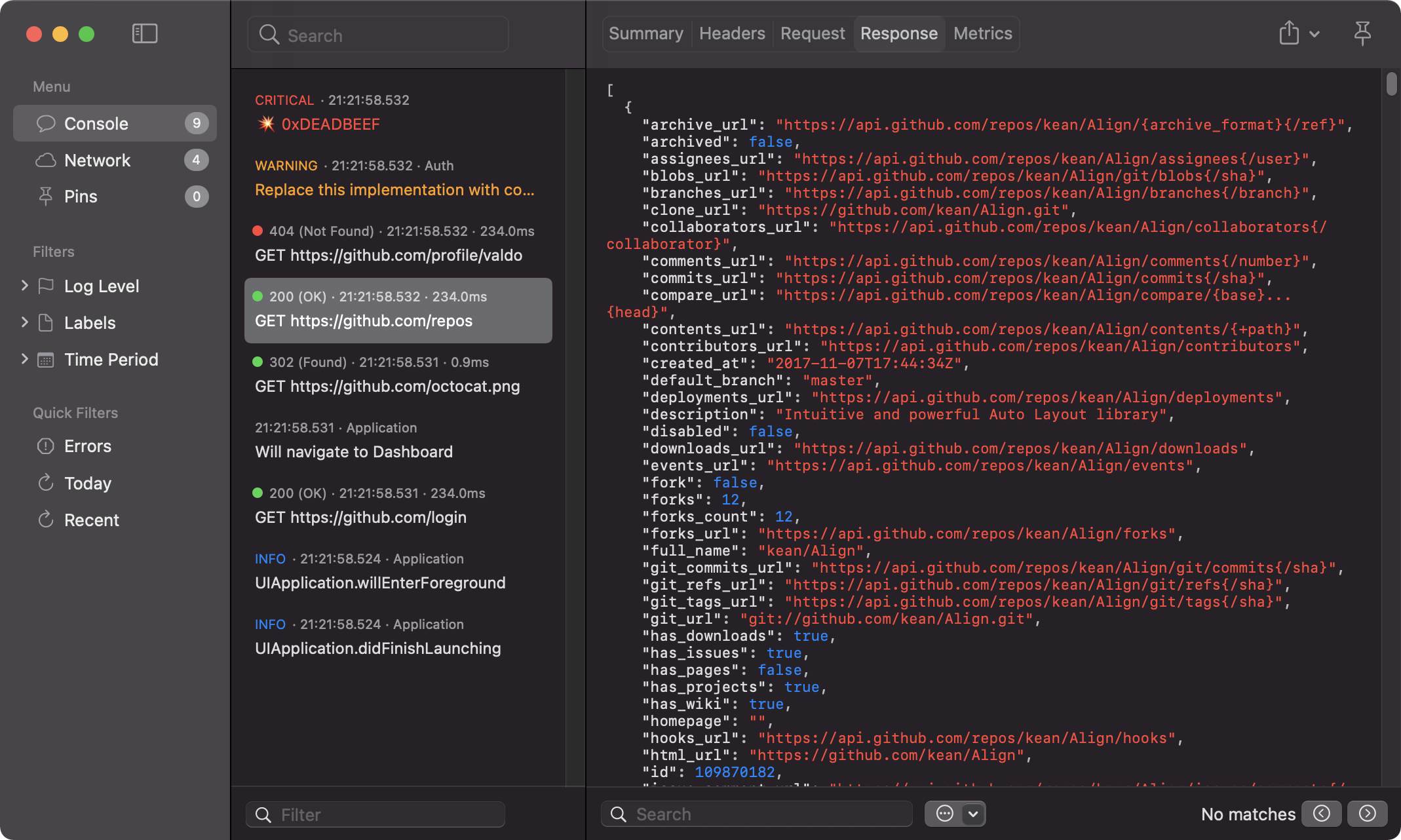 Pin Messages #
When you find an important message, pin it and access it later on the "Pins" tab.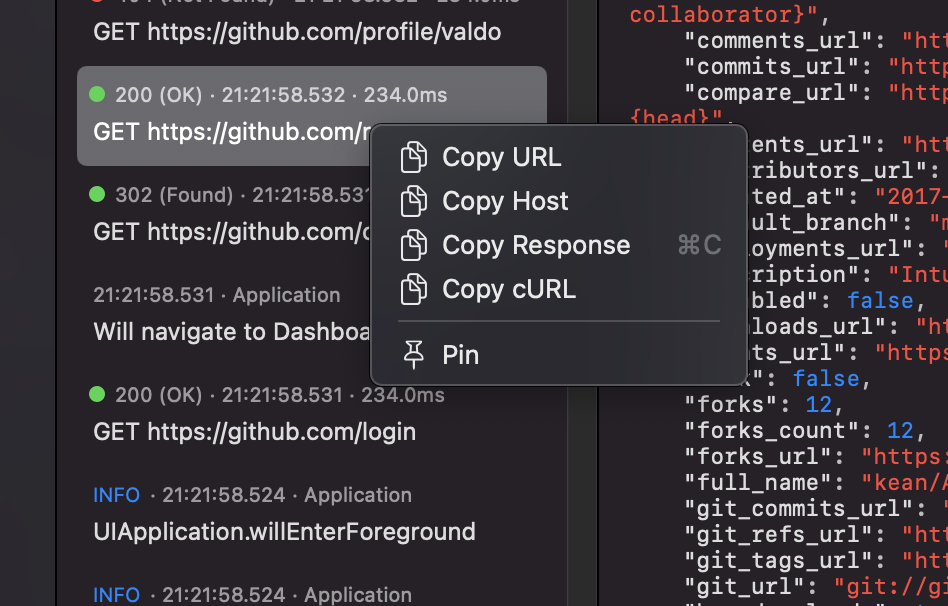 Show in Console #
When you open a messages on the "Pins" tab, you can right-click to show it in the "Console" tab.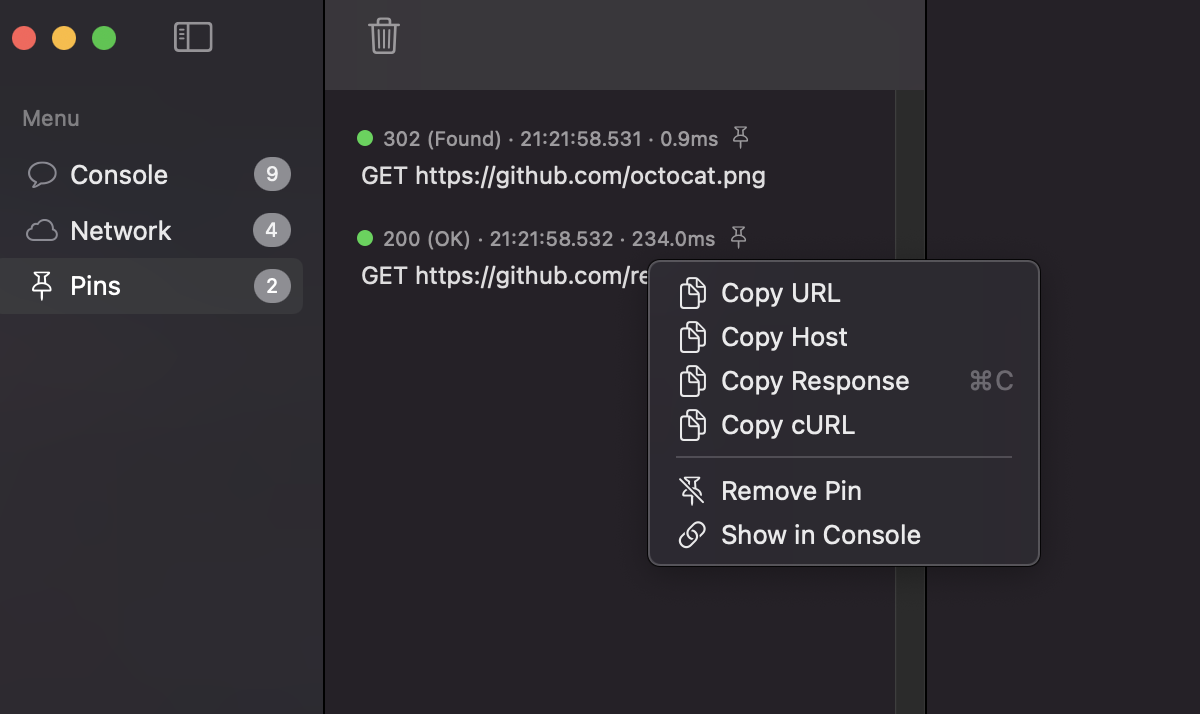 Network Tab #
Use "Network" tab to filter network requests.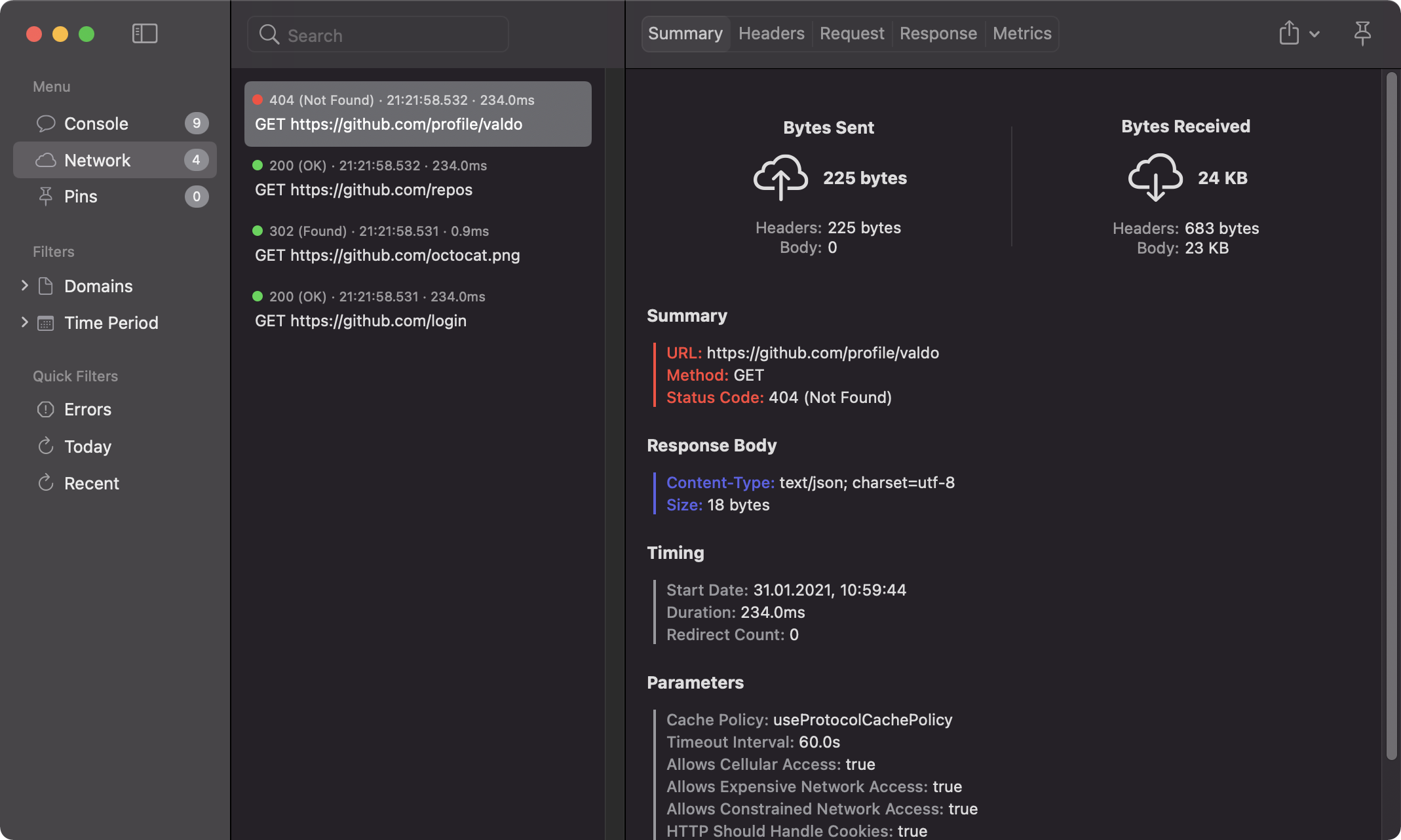 Search #
Pulse supports both text search and filtering. Press "Enter" to jump between matches.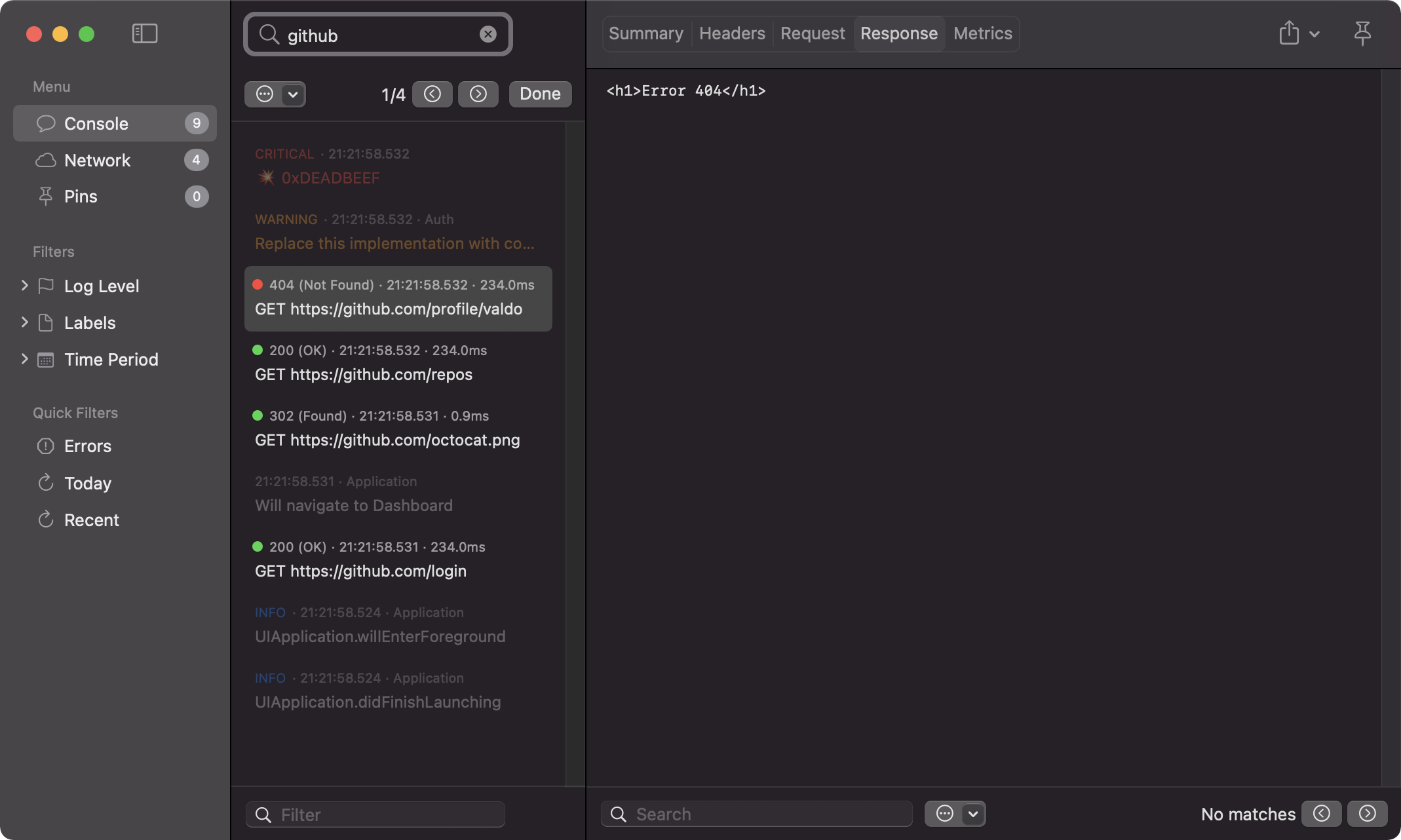 Quick Filters #
Use "Errors" to only show errors. "Recent" only shows the messages from the last 20 minutes of messages.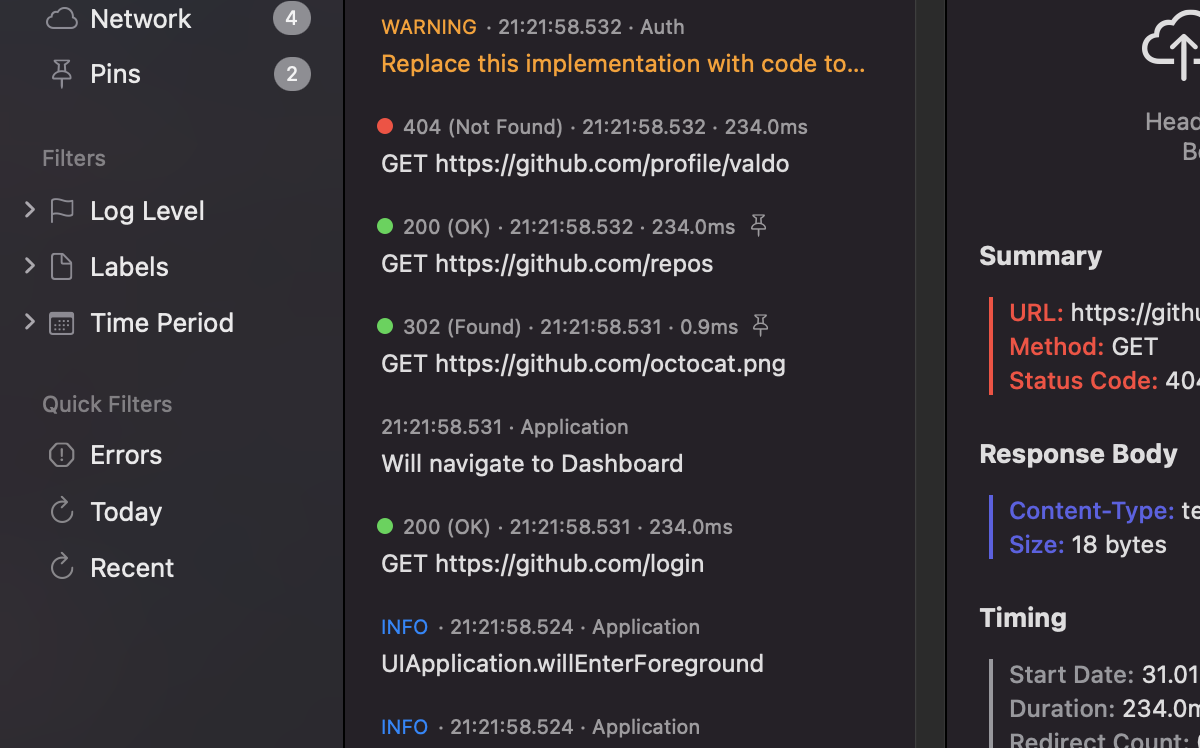 All Filters #
Filter by "log type", "label", or select a time period.